Common Mistakes After a Car Accident You Need To Avoid (Part 1)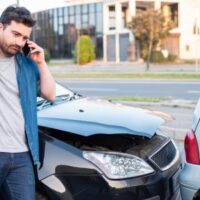 The FLHSMV estimates that between January and the beginning of October, over 276,000 crashes occurred in Florida, with more than 9,400 of these crashes happening in Polk County. Because of how common car accidents are, you need to be prepared and know what to do in the event that you are involved in a crash. While you are entitled to recover compensation from a negligent party after a car accident, what you do or don't do after a car accident can significantly impact your compensation claim. One mistake is enough to prevent you from recovering compensation from the negligent party's insurer. This article discusses common mistakes to avoid after a car accident.
Because there are so many mistakes you need to avoid after a car accident, we decided to do a 2-part series of the article, "Common Mistakes After a Car Accident You Need To Avoid." In this first part of the 2-part series, we share four of the most common mistakes to avoid after a car accident.
Neglecting Contacting the Police
You should always contact the police after a car accident. If the accident involves injuries, death, or property damage of at least $500, then you are legally required to contact the police immediately. It is crucial that the police document the accident. When the police arrive at an accident scene, they speak to the parties involved in the accident and witnesses. A police report may contain statements about the accident that may prove helpful. The report may contain an officer's objective opinion on who is liable for the accident. Additionally, a police report may have contact information of witnesses. This information can help with investigations.
Not Gathering Information
After a car accident, there is certain information you need to collect. Some of the information you need to gather includes the other driver's name, address, insurance information, driver's license number, and license plate numbers. You also need to gather witnesses' contact information. All this information will help you in the process of recovering compensation for your injuries and damages.
Failing To Take Pictures at the Accident Scene
If your injuries don't prohibit you from taking pictures at the accident scene, ensure you take pictures. Take as many photos as you can from various viewpoints. For example, take pictures of the damaged vehicles, traffic signs, skid marks, and other debris. If possible, you should also take photos of your visible injuries from different angles.
Refusing To Get Prompt Medical Attention
It is crucial that you seek prompt medical attention after a car accident. When your injury is visible, it may be obvious that you need to get medical attention immediately. On the other hand, if you have no visible injuries, you may consider putting off seeking medical attention. It is common for car accident victims to suffer injuries and not experience symptoms right away. For instance, if you suffer whiplash, you may not experience symptoms until hours or days after your accident. Therefore, it's best to seek prompt medical attention after a car accident, even if you don't feel pain or think you are injured.
Contact a Lakeland, FL, Auto Accident Lawyer Today
At Darla K. Snead, P.L., our Lakeland auto accident attorneys have experience representing the interests of Lakeland residents who have suffered injuries in car accidents. If you are hurt in a car accident, we are ready to help protect your rights. You can reach us by calling 863-619-5291 or filling out our online contact form.