When Does Child Support End in Florida?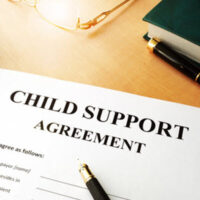 Child support is a court-ordered responsibility that parents cannot waive. In Florida, child support covers, among other things, educational expenses, food, clothing, medical costs, and entertainment. The amount of child support a parent is required to pay is usually based on the Florida Child Support Guidelines. However, courts can deviate from the state's Child Support Guidelines if the facts warrant it. As a parent paying or receiving child support, one question you may be asking is, "When does child support end in Florida?"
So, when does child support end in Florida? Find out the answer to this question below.
What Happens to Child Support When a Child Reaches the Age of 18?
Many people assume that child support always terminates on a child's 18th birthday. This is not true. Whether child support terminates when a child reaches 18 depends on various factors. Indeed, in many cases, child support ends on a child's 18th birthday. However, according to Florida law, if by the time a child reaches 18, they are still in high school but are expected to graduate before they reach 19 years, the paying parent is required to continue making payments until the child graduates. Florida law also states that child support payments can continue past the age of 18 if the continued support is agreed to by the parents.
Generally, in Florida, 19 is the maximum age for receiving child support. Therefore, in the absence of an agreement by the parties, if a child is set to graduate high school after turning 19, child support will terminate on the child's 19th birthday. Suppose a child isn't on track to graduate high school before the age of 19. What happens in such a situation? In such an instance, child support will terminate when the child turns 18.
Can Child Support Payments Continue Past the Age of 19?
If parties have not agreed that child support can continue past 19 years, there is only one scenario in which a parent may be required to continue paying child support after the child turns 19. This is when a child has special needs, thus meaning they are dependent on the parents. In such a situation, payments may continue forever.
If a child is physically or mentally incapacitated before a child support order, it is crucial to address the issue of extended child support. If incapacitation happens after the court has issued a child support order but before a child reaches 18 years, a parent can seek a modification of the order that eliminates the original termination date and ensures child support payments continue even after the child turns 19.
Can Child Support Orders Extend Through Post-High School Education?
Most Florida courts will not order a parent to pay for their child's college education if they are unwilling to do so.  However, the parties can agree on which parent is paying for a child's college education in a settlement agreement if they are able to settle the case prior to a trial by a Judge.
Contact our Lakeland Family Law Attorney
As you may have noted, determining when child support ends can be complicated. It is, therefore, a good idea to consult a family law attorney to discuss your case. Our qualified Lakeland family lawyer at Darla K. Snead, P.L., has the answers you need. Contact us today to schedule a consultation.
Source:
flsenate.gov/Laws/Statutes/2018/61.30