Four Tips to Help You Work Towards an Amicable Divorce in Lakeland, FL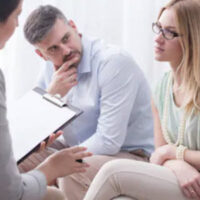 Divorce is a part of life for many people. An estimated 40 to 50 percent of U.S. marriages end in divorce (American Psychological Association (APA)). Virtually, every person has heard horror stories about divorce. The good news is that it does not have to be that way. With the right mindset and a proactive approach, many people reach a low-conflict divorce. Here, our Lakeland divorce attorney highlights four tips that you can use to work towards an amicable divorce in Florida.
Get Into the Right Mindset (Collaborative Approach) 
While a divorce can be deeply emotional and incredibly challenging, it does not have to be a contentious fight. One of the best things you can do is to get into the right mindset. When both parties adopt a collaborative approach, they will be in a far better position to reach an amicable resolution. Rather than viewing your soon-to-be-ex-spouse as an adversary, it is best to still see them as a partner with a shared goal: achieving an amicable resolution to your divorce.
Carefully Organize All Relevant Financial Records 
Lack of organization can lead to big conflicts in a divorce case in Lakeland, Florida. Notably, state law requires divorcing parties to meet certain financial transparency requirements. The sooner you get organized, the better position you will be in to achieve a favorable outcome. Start by gathering tax returns, bank statements, mortgages, credit card statements, retirement accounts, and other assets or liabilities. Being proactive in this aspect not only aids in creating an accurate picture of marital assets and debts but also expedites the process. 
Put a Focus On the Future 
The legal divorce process in Florida is generally not the best place to assign blame for the breakdown of the marriage. If you want to get an amicable divorce, it is better to put your focus on the future—especially if children are involved. You will need to work out an agreement regarding all practical issues related to your divorce, including things like property division, spousal support, child custody, child time-sharing, and child support. 
Consider Mediation or Another Type of Alternative Dispute Resolution (ADR) 
In many cases, an amicable divorce can best be achieved in a structured setting. Litigation is far from the only option. For example, mediation can often allow divorcing couples to find a cost-effective, amicable resolution in a non-adversarial setting. With a neutral mediator's guidance, couples can negotiate agreements on their terms, ensuring that both parties' voices are heard and respected. Mediation not only tends to be faster than court trials but also gives couples more control over their outcomes. If mediation is not the right fit for a divorcing couple, another form of ADR—collaborative divorce—could work as well.
Contact Our Lakeland Divorce Attorney Today
At Darla K. Snead, P.L., we are committed to helping our clients find solutions that work best for their specific situation. If you have any questions about working towards a low-conflict divorce, we are more than ready to help. Contact our legal team today for your completely confidential consultation. Our firm provides divorce representation in Lakeland, Polk County, and beyond.  Darla K. Snead is also a Florida Supreme Court Certified Mediator and offers mediation services separate and apart from legal representation.
Source:
apa.org/monitor/2013/04/marriage